February 24, 2012 in Food Movement, Frugal Eating, Interview, Menus
If you guys remember, a long time ago, I promised that I would be sharing some interviews with you here on My Life in a Pyramid. It took a little longer than expected to start these interviews, but the day has arrived when I'm fulfilling that promise! I have been in contact with food bloggers, nutritionists, homemakers and owners of small sustainable businesses who have expressed interest in sharing their unique experiences with the readers of this blog. And really, what is life without others' valuable experiences to guide us? So, as long as this blog is active, I will be sharing these informal interviews with you. These people will be sharing their experiences and insight for FREE! Don't turn it down! A famous Chinese proverb says: "A single conversation with a wise man is better than ten years of study." Truth.
Interview with Kate King, author of the blog Lettuce Eat Together
I came across the blog Lettuce Eat Together a few months ago, and have already learned quite a bit from Kate! If you follow her posts on Facebook, you will be introduced to sustainable agricultural food practices, recipe and meal planning tips, and information about beekeeping for the brave souls who wish to be proactive about our bee population problem! Learn a little more about Kate here, and read this interview for more information about how Kate has dealt with her son's severe dairy allergy, how she prepares meals for her family every week using fresh, local ingredients, and when and how she decided to take up beekeeping!
1. Share with us a little bit about your 'real food' journey. When were you confronted with the idea that real food is the way to go, and that many of the 'diet' regimens out there are not based on good science? 
I have always loved food. My parents love to tell the story that my first word was "Hun-gee" quickly followed by "'Donalds". (gasp). My mom could not cook; it was frozen pot pies, hard "baked" potatoes, fish sticks, lunchables. Her favorite foods are Pepsi and Doritos. I was a kid of the 80s when all of these "cool" foods were coming out. Later when my mom was no longer in our home my dad tried, but if it couldn't be grilled it was Annie's mac and cheese for dinner. He did, however, always buy organic way before organic was trendy. I started working around food when I was 14. It was an ice cream shop, then at 15, a fish market. At 19, I moved to Nantucket where my real food journey began. It was there that I met some of my dearest friends while working at the Yacht Club snack bar. On our days off we would go out and eat from the amazing the restaurants and talented chefs that the island had to offer. One of my favorites will always be American Seasons where we sat down for a multi-course dinner. I ate sweetbreads for the first time and discovered how wine pairings really do matter.
A few years later, and of legal age, I started the WSET program through Boston University taught by Masters of Wine, Bill Nesto and Sandy Block. I was volunteering annually for the Nantucket Wine Festival, meeting, eating, drinking amazing culinary minds from around the World. I later started working at Casablanca Restaurant in Cambridge, Massachusetts — a Harvard Square staple for many decades. Ruth Ann Adams was the chef during the time I was there and her focus was using local, seasonal ingredients. It was a novelty to me. I was eating around Boston, never cooking for myself at home, at the hands of some of the best culinary minds and some who I was lucky enough to call friends. I never really thought about it then as anything more than great food and great friends.
It was several years later, when my son was almost one and diagnosed with a severe dairy allergy, that I really started to look at food more closely. When I started reading labels, it was no longer a box of snacks or cereal; the ingredient list was of "stuff" that I couldn't even pronounce. At the same time Food, Inc was being released and the local food movement was gaining steam. As I read, researched, and watched the many diet fads come and go, I have learned whole foods is the only way to go. There are many companies out there claiming amazing results, but they are only after the dollar. If they can get you quick enough results, then you are hooked, if you gain weight again, then "you did something wrong." Fresh, whole food (preferably local) has no additives or preservatives; it is the food in it's purist form. You are free to control what you do with it. How can you really go wrong with what Mother Nature is supplying for you? Quality over quantity is much more satisfying for your system.
2. You share on your blog, Lettuce Eat Together, that your son has a severe dairy allergy. Identifying the cause of food allergies and learning to live without a beloved food group isn't easy. Please share some insight as to how you dealt with this, and what steps you've taken to ensure that your son is well-nourished. What real foods do you use to substitute dairy in your cooking? 
Dairy is my favorite food group. Cheese, fruit, baguette, and wine: I could live off just that meal. I was very careful during my pregnancy to not eat unpasteurized, soft cheeses, which made for a very long pregnancy. I have always held the belief that if you are hungry and need something to eat, you should grab a cube of a wonderful, hard cheese and you will be satisfied till your next meal. So the day that my son had to be taken to the Emergency Room after sharing a yogurt with me broke my heart. Not only was he not "normal" but dairy, my favorite food group, was the culprit. No pizza, cheese burgers, string cheese, cheesecake, creme brulee, fudge pops, blue cheese and marscapone melted on top of a freshly grilled steak. After the initial panic, tears, and making some oatmeal cake for his first birthday cake, I really started to learn about just how many options there are out there. I also started to learn how to really cook from scratch. The cosmos works in mysterious ways; his food allergy became the biggest blessing that could have ever happened for our family. I found a passion I didn't know I had. I loved to eat great food and now because of him I learned I loved to create it too. I have learned of the many other foods that have a healthy dose of calcium, like broccoli. All of our food is cooked from scratch. To supplement milk, we use almond milk, for butter I use coconut oil in the majority of baking, for cheese I have made homemade nut cheeses. And for everyone out, there eggs are not dairy!
3. You started blogging on Arubula's Kitchen, and then shifted your focus a little bit and started another blog, Lettuce Eat Together. What prompted the switch, and what do you hope to accomplish with your new blog? 
I started Arubula's Kitchen as a business and it ran well within what I could handle being the lone operator. Recipes were picked up by major publications and it opened many doors for me to meet people throughout the growing food movement. Over time, I felt my focus shifting from sharing recipes to becoming an activist, wanting to shift attention beyond just recipes, to the actual happenings in the food world. I didn't think it was fair to followers of Arubula's Kitchen who had signed on or followed to get recipe suggestions to be also getting information about my opinions on food politics. Lettuce Eat Together opened up an opportunity to get out of the kitchen and into the world of food. However, for Arubula's Kitchen fans and loyalists, blogging menus will be back this Spring.
4. Planning meals for the week is kinda your thing. Both close friends and people who find you online approach you asking for a meal plan that they can follow. Please share with us how you approach meal-planning, and what tips you have for others who would like to plan their meals in advance. For those who don't have time to come up with their own meal plans, do you currently offer a service to supply weekly meal plans to their inbox? 
I started Arubula's Kitchen in 2009 when friends were calling, texting, and emailing at dinner time asking what they should make for dinner, or they had bought this ingredient and wanted ideas on what to do with it. Eventually, one day a friend offered to pay me if I would write her a weekly dinner menu/recipes, a prep list to speed up weekday meals, and a grocery list. It was catered to the individual's household, so no two menus would be alike. I sent out questionnaires at the beginning getting to know those who would be seated at the table. Food likes, dislikes, health restrictions, diet restrictions, allergies, time, kitchen comfort, and food budget were all considered while creating a menu. I gave the opportunity to cancel the subscription anytime, and it was very popular with new moms who would want to make a week's worth of freezer meals one day a week and working parents who loved that I could help with their time constraints. I also had a few clients that used it for their nannies. I kept track of their past grocery lists and an idea of how much of pantry staples they would have used and reduced the waste from fresh ingredients. It would be emailed out on Fridays by 3 for the following week. If someone had an issue with a recipe they could email me and I would switch it out for them. This service is not currently available, but I am planning to bring it back in 2013.
5. Let's talk about beekeeping! As many people are starting to learn, the world's bee population is rapidly diminishing and no one knows why — a huge problem for our food supply, which depends on bees to naturally pollinate many of the crops we use for food. When and how did you decide that you're going to be a beekeeper? How big was the learning curve to start taking care of bees? Please share your favorite resources for anyone who wants to learn the basics about beekeeping. 
Honestly, I was on Facebook one day, and saw a post that a local bee club was offering a beginning beekeepers class and to email for more information. I am always thirsty for extra knowledge about the food world and thought this was the perfect opportunity for me to learn more about bees. It was a whim at 8 am, but that is usually how some of my best decisions start. I don't know how the rest of my class faired with their bees, but my gals are still going strong (knock on wood after this crazy winter!). I dropped them within the first 10 minutes of having them while they were still in their "package". That was the one and only time I have been stung — and I deserved that. I never got into my mentor's apiary to learn first-hand, so everything I know is from books and the class. I did learn after I had completed the class that my own grandmother had been a backyard beekeeper, so perhaps it is in my blood? I use Ashley English's "Keeping Bees", and the text books and notes from my class. I talk to other beekeepers and read online a lot. The class was definitely the most helpful though.
The good news is that for the most part, these bees want to be left alone to do their thing. Beekeeping is a very low-maintenance hobby.  I check in to make sure there isn't any disease or infestation, but other than that, I let them do their thing. I am not one of those keepers who looks for the queen when I am in there or knocks off queen cells so they don't swarm. I want them to be comfortable and natural. If there are bees in the hive, there is a queen in the hive. If they want to swarm, then I hope they'll do it close by so I can get a new colony, but I think not allowing them to swarm is also reducing the bee population.
6. Bees are also great for the raw honey they produce, a wonderful natural sweetener that contains health-promoting live enzymes, vitamins and minerals. But not all honey is great: most commercial honey is laced with antibiotics or imported from other countries that deceitfully add 'fillers' like corn syrup to thicken the honey and make a higher profit. That's why it's best to opt for locally-produced honey that supports local beekeepers and ensures that the product is free from antibiotics and other fillers. As a beekeeper, how to do keep your bees healthy without need for antibiotics? If you don't currently sell any honey that your bees make, which resources out there can help people find sources for local, raw honey?  
First do not buy grocery store honey. Second, do not buy organic honey (it's not). Always buy from the farmers market or a local beekeeper; not only is that honey going to be actual honey and you can talk to them about how they treat their hives, but it's going to have your local pollens in it, which is great for your body, especially as a seasonal allergy sufferer. I have been fortunate enough to not have anything invade my hive. I also have an extremely hygenic queen/colony. Many beekeepers are robbing their hives of so much honey that they have to do feedings throughout the winter. I would rather take a smaller amount and let the bees have their self -made food for the winter; maybe that is why I don't have the same issues of disease. I do not sell my honey currently, but will be starting in September 2012. Farmers markets are the best option to find local honey, if their isn't someone there, I promise someone knows of someone.
7. What is the most basic advice you have for someone switching from a SAD (Standard American Diet), full of junk food, to a 'real' food diet, made of wholesome ingredients?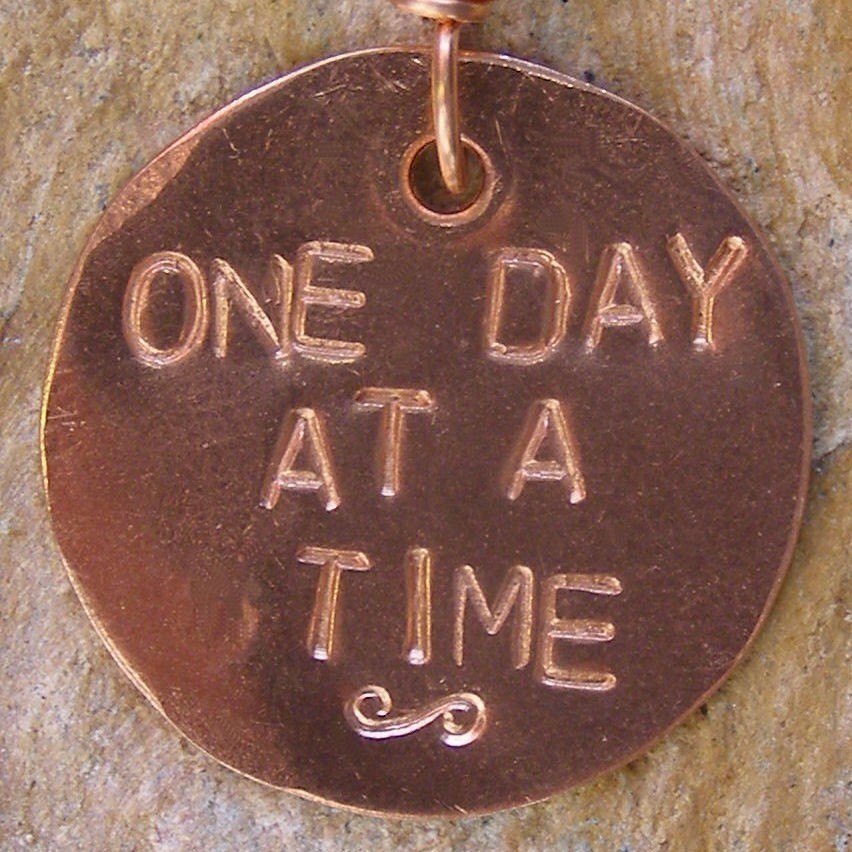 A day at a time. Get a routine down and plan your meals. Every Monday, you can plan to make a real food meal, then make it every Monday and Tuesday. Start with days that you don't usually eat out; it will make it easier not to loose momentum. Planning your meals and scheduling one day a week to prepare a majority of it so it is just a matter of assembly later in the week helps a lot. Don't cheat! If you are going to change to farmer's market eggs, but the farmer's market is out of eggs — be out until the next market day; don't go to the store. This goes for cuts of meat too. Try to free yourself of convenience; eventually the quick fixes will seem like a chore. Don't buy the junk: if it's not in your house, you can't eat it. I keep carrot sticks in a mason jar of water on the top shelf next to hummus and we always have apples. My kid snacks on these kind of items and doesn't miss the other stuff at all.
Tamar Adler recently published an amazing book "The Everlasting Meal". Read it before you even start. She has a way of getting into your head and giving you an "I can do this" attitude, thereby freeing you of modern "convenience".
8. Please share with MLP readers some of your favorite local food sources in the Northern Virginia area. Where did you find these farmers and sources? Do you shop for groceries at a health food store or obtain most of your fresh food from farmers' markets and buying clubs? 
Flavor Magazine hands down is the best resource for Northern Virginia and DC foodshed. The Eat Well Guide helped me a lot when I was first trying to find local foods. Word of mouth is best; once you start talking to one farmer, he is going to tell you about someone else doing this or that. Take advantage!
I am very proud to say we are 95% barcode-free in our house. It has been a many-year-journey and it's about to get even better as we are joining an amazing CSA. We currently buy our meat in bulk from the farm and pick it up at the processor. I taught myself to can a few years ago so we keep many foods on hand and of course take advantage of my freezer. We currently buy only a few pantry items;  the rest is filled in with a winter farmer's market.
9. Budgeting can be tricky when switching to a real foods diet of local and organic produce and pastured meats. What are some ways you've learned to "stretch the dollar" and get the best deal, without compromising on the quality of the ingredients?  
I think that is a old wives' tale. To give you an idea: in the CSA we have signed up for, weekly meat, weekly produce, bi-weekly bread making supplies, weekly pantry, and weekly eggs may cost $1400, but it actually come out to only $56 a week. A WEEK to feed a family of 4. And they also have a-la-carte items every week if I want something extra. So yes, you have the initial cost to join and some allow you to do payments, but look at that amazing budgeting.
Other ways are to find friends to buy bulk meat with. A 1/4 cow will run you about $800, but you will have most of a deep chest freezer full of meat (depends on size), but now all cuts of meat are created equal in price and you get a wide variety. It's about quality not quantity. Our portion size has grown immensely in the last 50 years. Go buy smaller plates or find some at your local flea market and you won't be trying to fill a large plate. We eat with our eyes first. I would rather buy 3 pounds of 99 cents/lb apples than a bag of Doritos.
Buying a bag of flour, yeast, water, salt is cheaper so make your own fresh baked bread instead of the store-bought loaves. I keep a 5 gallon bread bucket in my fridge. I make a bulk batch and tear off and cook for 35 minutes when I need to, done within the same amount of time as a 30 minute meal. I never buy croutons or breadcrumbs, just throw the staling bread in a freezer bag in the freezer and grab it as I need it. All my tails — things I chop off as I am preparing a meal — go into a freezer bag then when it is full or when I have meat/poultry/fish bones, I make my own stocks. I always make double batches of my dinners, and freeze or refrigerate half. Nine times out of ten, whatever it is — can be put over rice, pasta, thick toast, stretched with stock, put in an omelette or frittata or made into a pot pie for another meal.
10. What do you think is the biggest challenge for people to make the switch to eating better — is it the price difference, the inconvenience of finding local and sustainable sources, or the time it takes to learn to cook from scratch? Or do you feel that a lot of people still don't know what it means to "eat healthy" in the first place? 
Finding the why. This is something with which I have battled over and over since I had my own "aha" moment. How can I reach everyone else to see just how easy and awesome it is! Local, fresh food really does taste better. You really do feel better. It really doesn't take much more time. And best of all, you get to meet the amazing people growing your food, something I didn't realize would be my favorite part in the whole thing. Last spring, the market near my house had just reopened for the year and all the farmers I knew from the year before were coming out from their winter dens. I was walking down an aisle and all of a sudden I heard my name being called from the other end. It was our meat farmer calling to me, welcoming me, excited to show me what he had, to talk stories of the winter and plans for this year's growing season. It was that day that I realized just what an awesome connection we had with our food.
There are plenty of naysayers out there that are going to tell you it's hard, no way you can do it, and at one point, one of those voices will be your own, but when you start to taste, feel, and have that relationship with your food and away from the flourescent lights of the grocery store labels it becomes a magically cool place. I see it in my kid. He eats amazingly well, never scared to try something for the first time. He knows which items each of our farmers carries, and even knows who will give him samples.
I think we need to step away from saying it's simply healthier, or it's not working, and focus instead on the amazing experiences that are found when making relationships with the people who make and grow our food. And there is usually an amazing baker hiding within the stalls with fresh baked goods from that morning waiting to sell you a bear claw or a danish.
If you wish to contact Kate to schedule meal planning services or simply to ask questions, email her or find her on Facebook. 
**This post has been shared on Butter Believer's Sunday School Carnival.