March 5, 2013 in Food Movement, Interview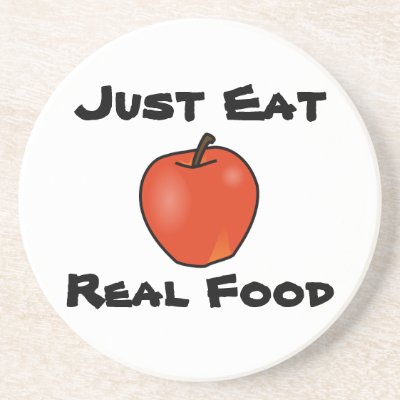 Today I want to introduce you to an amazing philanthropist and new friend named Lauren Brinkac. Ok, I know you wanna know the back-story – I reached out to Lauren on Facebook when we said she's working on this nifty restaurant resource for special people like me who are careful about where they eat and who want more info from a restaurant menu than is typically present even in the recipe description (like, do you use soy oil to saute these veggies?) We are both on the DC Meat Up Facebook group (a paleo / real-food focused discussion group) – so I could tell she knew her stuff (nutrition-wise) when she started recruiting volunteers for the DC Healthy Bites restaurant initiative (yeah, there's a Facebook group for that as well – come join if you're interested!) I wanted to meet Lauren for coffee to discuss our mutual love for sustainable, REAL food – but instead of meeting one-on-one, I told her to come to this women's networking thing I had never been to before … I know, it could have been weird – but instead turned out to be awesome! Femworking women meet every Saturday morning to discuss their entrepreneurial and creative projects, and find ways to help each other out. If you're in the DC area and want to join for that, here's the link to the Meetup event. You're welcome! (I mean that nicely, not sarcastically … as in, "you're welcome to join us!")
Anyway, so after getting to know Lauren a bit and learning about her awesome new initiatives, I wanted to share some of what she's working on with you guys, so you can follow along. One of Lauren's biggest projects for DC Healthy Bites is a fundraiser event she has put together for the American Autoimmune Related Disease Association (AARDA). The health-awareness-inspired party will go down on Tuesday, March 12th, and will feature the inspiring Stacy from Paleo Parents (who lost a lot of weight and got healthier on paleo) and Gina from Simplistic Wholistic who was able to manage her ulcerative colitis condition with a real food lifestyle … AND there will be delicious, healthy food and a good amount of dancing too! Sign up to benefit the AARDA and have a great time by following this Eventbrite link.
And now onto the interview with the fabulous Lauren …
Interview with Lauren Brinkac, Founder of DC Healthy Bites
1. Tell us a little bit about DC Healthy Bites – what inspired you to start this? 
For as long as I remember, I have always been interested in improving my health and fitness. I grew up as an athlete and continue to maintain an active lifestyle today. As a marathon runner and a triathlete I have always been conscious of my diet. Although physical fitness came easy to me, it wasn't until I started to take an honest look at my health in terms of the quality and type of food I consume that I was able to commit to a REAL and whole foods lifestyle.
Some of my close friends have Chron's, celiac disease, Grave's, IBS, hypothyroidism, ulcerative colitis, food allergies and intolerances. All of them are women under 40 years old. Autoimmunity and autoimmune disease is a major unrecognized women's health issue, and I am a living example of the statistics. Additionally, depression and bipolar disorder run in my family. Although we know that all these disease have a strong genetic component, increasing evidence suggests that diet is a major environmental trigger.
I started DC Healthy Bites because I wanted to make a difference in our community by helping others achieve optimal health. Through DC Healthy Bites I hope to inform others of the positive effects of healthy eating by demonstrating how the quality and type of food consumed directly impacts their health and well-being.
2. A little birdie told me that DC Healthy Bites is organizing an awesome,

REAL-and-local-food-catered event

to benefit The American Autoimmune Related Disease Association! Tell us what we can expect at

"Eating Real in a Processed 

Food World"

… the birdie said there's dancing involved! 
Yes! Bring your dancing shoes to celebrate this great cause! Even though we'll be having a great time on the dance floor, we'll be doing so knowing that this event, Eating REAL in a Processed World, is showcasing the importance of a REAL food diet on our health and well-being, while supporting those affected by autoimmune disease. My hope is that attendees will be inspired by the life-changing stories of two local women, empowered to make simple food choices that could be transformative, and enlightened to the rising autoimmune epidemic in our community. The evening will include free and delicious, locally-sourced bites and opportunities to win amazing swag supporting healthy lifestyles. All tickets must be purchased in advance (get your tickets here!), and all net proceeds will be donated to the American Autoimmune Related Disease Association in support of their fight against autoimmune disease that affects 1 in 5 Americans.
3. As I mention in one of my recent posts, it's freakin' hard to eat out if you're avoiding certain allergenic / pro-inflammatory foods — like gluten and soy — that seem to be in a lot of dishes. What are some general tips you have for those who are starting out on a special food regimen but still want to eat out from time to time? What should they look out for in restaurant menus?
Heck yes, eating out can be tricky! Particularly in a profit-driven society consumed with processed, quick and easy food. Fortunately in the DC area we have options that support fresh, locally-sourced, homemade ingredients – but those options aren't the norm. Nonetheless there are still things we can do to improve our dining experience without compromising our dietary lifestyles. Here are my recommendations:
Identify restaurants that have alternative or allergy menus, or which label the dishes on their menus

that contain common allergens e.g., gluten, nuts, etc. Usually places that make this information available are experienced handling special menu requests and modifications, are sensitive to the dietary restrictions of their customers, and are willing to accommodate.

Call ahead of time and ask to speak with a manager. Depending on how specific your needs are, asking these questions ahead of time and talking directly with someone who can answer your questions accurately, eliminates the uneasiness and uncertainty of inquiring with wait staff while at the restaurant.

Leave no stone unturned, especially if you have food allergies. You can never be too careful, and inquire about everything even if it appears obvious. Some of the worst food offenders are hidden ingredients. I was horrified recently to discover the use of soy butter at a popular, local area restaurant!
4. On that same note, tell us a bit about your goals for the 

restauran

t resource initiative

 that you started.
My vision for this restaurant resource is to improve the dining experience of those with dietary restrictions or with general health and food concerns. In doing so, restaurants will become aware of the increasing need to provide detailed menu labels and healthy options for the community. By populating this resource with the ingredients used by local area restaurants, the community will be able to make informed decisions about where they can dine, what they can order, and what modifications they can request without worrying about their health safety or compromising their dietary lifestyle. This would empower those who are hesitant to eat out more often and explore new places, ultimately driving revenue to participating restaurants.
5. Say I'm interested in getting involved in this cool initiative – how would you recommend I get started? Do you have a guide I can follow to evaluate restaurants?
It is easy to get involved, and the first step would be to come and meet me at my Eating REAL in a Processed World so I can tell you all about the great things our team is doing! I recognize that this initiative is a huge undertaking and a work in progress, so we need everyone's help. Any information we can glean from restaurants is better than none, and some of this information you may already know. Our team drafted a recommended set of guidelines to help facilitate consistent and comprehensive evaluations and to make the evaluation process easy to conduct. If you are interested in improving the dining experience for yourself and others, please help us take action by emailing me and joining our DC Healthy Bites working group. All levels of participation and contribution are welcomed.
6. "The gut is the second brain." Do you agree or disagree with this statement – why or why not? 
WOW, you must be following my tweets lately. Yes, I couldn't agree more! Our gut is derived from the same embryonic tissue as our brain, so it's not surprising that second only to our brain our gut contains more neurological associations than any other part of our body. Around 70-80% of our immune system resides in our gut, and our gut contains 100 trillion microbes performing functions essential to our survival. Think about it, that is 10 times more bacterial cells than the total number of human cells in our body! Everything we eat impacts the health of our gut, and a healthy gut supports proper immune, digestive, and nervous system functions. Given the gut's integral role in virtually all areas of a normal functioning body, it could be argued that not only is our gut our second brain, but in fact our gut IS our brain.
7. Which resources and websites would you recommend for someone with an autoimmune condition? 
The American Autoimmune Related Disease Association (AARDA) is the only national nonprofit organization dedicated to collaboratively fighting autoimmune disease by addressing the education, public awareness, patient services, and research needs of the community. AARDA supports a variety of useful resources both for patients and families. These include educational information, seminars, nationwide referral services, and quarterly informational newsletters. There are also many national and local disease-specific organizations that the community can become connected with to obtain detailed information about their condition and find support for themselves and their family.
8. What have you found to be the best places to shop for ingredients that are safe for anyone avoiding common allergens like wheat, soy, dairy, etc? Do you have any tips for grocery shopping? 
I find that Whole Foods Market provides everything that I need for a routine trip to the grocery store. Whenever possible I visit local area farmers markets to obtain locally-sourced produce and meat. I love perusing MOMs Organic Market for hard-to-find specialty items.
When shopping, I recommend taking the time to read ALL food labels. This may seem overwhelming at first, but before you know it you will quickly become familiar with which food options to choose over others. Leave all doubt at the store. Don't buy an item if you are not familiar with a listed ingredient. Second, shop ONLY the perimeter of the store, skipping the bakery. The perimeter of the store is where you will find the greatest variety of nutrient-dense, non-processed food. You are most likely guaranteed to know what you are buying here, so you won't have to worry about falling to temptation for the overly processed items laden with hidden ingredients that are most commonly found in the aisles.
9. What is your favorite restaurant in the DC area? Favorite meal there?
I am a seafood junkie so any restaurant with a fresh catch is appealing to me. If I had to pick a favorite though, I would choose Founding Farmers. I applaud their approach to providing sustainable, locally-sourced and fresh ingredients and I love their eco-friendly décor. My favorite meal is their Seasonal Fish prepared Napa Provençal with Green Beans and Roasted Sweet Potato – YUM!
10. If you had one large billboard in a busy city, and could put up any message or quote there for the world to see – what would it be? 
If we are what we eat, then we should be no less concerned with what our food eats.
Support local, support whole, support REAL.
Who is Lauren?
Lauren Brinkac received a dual BS in Biology and Biochemistry from Syracuse University and a MS in Bioinformatics from George Mason University. She is currently a Lead Bioinformatics Analyst conducting bacterial genomics research of infectious disease. Lauren is a resident of Arlington, Virginia. She is passionate about spreading awareness about the impact of diet on human health, well-being, and longevity as well as identifying local area establishments that provide locally-sourced, REAL and whole food. Check her site DC Healthy Bites for more details!