July 28, 2012 in Culture, Dinner, Interview
I've been out of town for a couple of weeks, so staying consistent with the blog has been a challenge to say the least! But over the past couple of months, I've had the pleasure of interviewing a number of really interesting, knowledgeable people, and I can't wait to share the transcripts with you.
A friend from church reached out to me a few months ago to let me know that his Italian buddy had developed an iPhone cooking app (for some odd reason, people associate me with food, hah!). I was eager to learn more, so Mark connected me with Lorenzo, who, as it turns out, has developed an iPhone app called Pasta4U! to help people make authentic Italian pasta recipes. Anyone who has known me since high school will tell you that I had a phase: the "obsession with everything that is Italian" phase. My great grandmother, Sophia, who is half Italian, featured prominently in many of my conversations, and much to the delight (chagrin?) of my family members, I often cited her as the reason I should technically be considered Italian (though this would make me only 1/16 Italian – ha). By the same token at that time, I realized a few things: tiramisu is my favorite dessert of all time; I enjoy a good cappuccino; hazelnut and chocolate gelato is my preferred type of ice cream; and I would roll my eyes every time a cheesy (and completely unauthentic) Olive Garden commercial would pop up on TV. True story.
Anyway, so I was eager to hear about Lorenzo's food journey, but there was one tiny little problema: I don't eat grain pasta anymore! Whaaa …? Yeah, I can hardly claim that any part of me is Italian if I don't eat pasta, right? Well, that's certainly up for debate, but I decided that I won't dismiss the app just because it focuses on pasta until I've tried to make one of Lorenzo's recipes using a gluten-free type of pasta. Not only was it a success (the pasta with sausage sauce recipe below is deliziosa), but thanks to my desire to try out the pasta app and to Groupon's spiralizer deal, I also learned about spiralizing zucchini and using that as a replacement for traditional pasta … and now I'm a convert!
Pasta4U! is super simple to use, with pictures at every step of the slideshow, so you can't miss a thing even if you're super inexperienced in the kitchen. With over 35 original and authentic Italian pasta recipes, you won't regret the 99 cents you spent!
Interview with Lorenzo Coviello, Traditional Italian Cook and Developer of the iPhone Cooking App, Pasta4U!
These days, I happen to be in Italy, since I got a few days off to see my family and to plan my wedding for June 2013! And while I write, my grandma is preparing a traditional dish with fresh anchovies, cooked with herbs, vinegar, olive oil, lemon and bread crumbs. In the dialect from her town, they are called alici (anchovies) arreganate (from oregano, one of the herbs used in the dish). I can't wait for lunch time!
1. Lorenzo, you're Italian — what can you tell us about traditional, authentic Italian food? What are the biggest differences between the food you grew up eating and the food served at Italian restaurants in America?
Authentic Italian food is all about simplicity and quality. Almost all Italian dishes you can think of are easily made with a few ingredients, often vegetables and grains. No heavy dressings and no complicated procedures. For example, take the world-famous pesto (which originates in Liguria, in the Northeast of Italy): it's a mix of basil, pine nuts, garlic, and olive oil. The taste depends, of course, on choosing fresh organic basil, and the best imported extra virgin olive oil. So it all comes down to selecting a few ingredients of very high quality.
2. How did you get into cooking? How much influence does your background have on your cooking?
I have always been in love with good food, and I was fortunate to grow up with a mom and a grandma who are both very much into cooking. I grew up eating all the traditional dishes from the coast between Rome and Naples: lots of freshly-caught fish and seafood, vegetables grown in our own backyards, fresh cheese made in the morning 5 miles away from our home and eaten in the evening (one of my favorites is the buffalo mozzarella).
When I moved to the States, I soon realized that I could not survive without the tasty and healthy nutrition I was used to in my homeland. So, I put the years of observation into practice, and I quickly learned how to select ingredients and cook Italian dishes: spaghetti, risotto, pizza, tiramisù, and so on. And once you learn the basics of traditional Italian cooking, the creativity and experimentation of adding your own twist naturally follows.
3. What inspired you to decide to make a cooking app for the iPhone? 
First, I am a computer engineer who bought an iPhone, and I wanted to try to program a simple app — preferably an app about something I like: cooking was an obvious choice. In particular, I chose to focus on pasta because I think it is in general very easy to prepare. And almost everybody likes pasta.
Also, two years ago, I taught my Persian roommate how to cook pasta, and he became a very good chef as a result. So, the idea of teaching people how to cook pasta has been in the back of my mind since then.
4. How did you build the app, Pasta 4 U – did you get developers or did you do it yourself? How was the experience of bringing your app to market? 
I built the app myself; it's a very simple app. The part which took the longest was to cook all the recipes, taking pictures at every step, and writing the descriptions. But this was also the fun part!
Bringing the app to market was the worst experience. I think there are half a million apps out there, and it is very difficult to get noticed without a dedicated and expensive marketing campaign. I just try to do my best using Facebook and Twitter.
5. How did you decide on which pasta recipes to add to the app? What's the proportion of traditional recipes handed down by your family to unique recipes that you came up with?  
First there are some recipes that really must be in a cooking book, or in a cooking app. These are the most traditional ones like bucatini all'amatriciana, spaghetti alla carbonara, bolognese sauce and pesto. Then there are some recipes that have my grandma's signature on them, like the fried eggplant fettuccini. But I'd say that about half of the recipes in the app are my own creations or re-interpretations.
(Note: This recipe of pasta with bolognese sauce from The Kitchn looks incredible!)
6. For someone like me who doesn't really eat wheat pasta anymore, how would you recommend I adapt your recipes? Have you tried using brown rice pasta?
Personally, I don't use rice pasta, but I think it is a valid substitute to wheat pasta. Also, I think that in many recipes one could use cereals like quinoa instead of pasta. Or, as you told me once, you can substitute pasta with something original like zucchini noodles made with a food spiralizer and get something that is even lighter. Or why not spaghetti squash? There is even the word "spaghetti" in it!
Editor's Note – Some brands of gluten-free pasta to consider include Tinkyada Rice Pasta, Lundburg Family Farms Brown Rice Pasta, Ancient Harvest Quinoa Pasta, and Rustichella d'Abruzzo Gluten-Free Pasta made with non-GMO corn and/or rice. There's also word out that there's a new type of gluten-free pasta in development made from green banana flour – if it's tasty and made with no additives, I'm trying it!
7. What is your 'food philosophy'? Do you try to buy organic foods whenever possible, or do you think organic is a fad?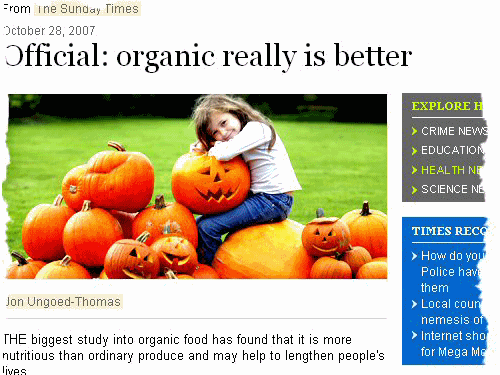 I really want to trust what I am eating. And I think that organic is a guarantee on multiple dimensions. Whenever I use something raw or only slightly cooked, I go organic. I feel much safer if my pesto is made with organic basil.
Sometimes organic food can be more expensive, but it is not always the case. Also, I try to get a lot of stuff that is imported from Italy (where quality control is very strict), and I try to limit the use of red meat, sauces and fatty food at restaurants where the quality is often questionable.
In general, I believe that it is better to spend your money on quality rather than quantity. If you cook delicious food with the best ingredients, you will eat very slowly to fully enjoy the experience, and you will eat less as a result.
8. What's your favorite non-pasta Italian recipe? 
No doubt about it: eggplant parmesan, or melanzane alla parmigiana. For an amazingly satisfying version of this dish, I recommend original buffalo mozzarella, and Parmigiano Reggiano. I make my version with no meat.
9. What are your favorite ingredients to use in your recipes? Your least favorite ingredients? 
I really like to use cherry tomatoes: they are sweet, fresh, not too saucy, and they go along nicely with pretty much everything. And if you are using cherry tomatoes, you can cut and mix some of them with olive oil, salt, garlic and basil to make an appetizer of bruschettas. On the other side, I really don't like corn; I don't know why, nothing personal.
10. Gelato — that's the first thing that comes to mind when I think of Italian desserts. Oh, and tiramisu, biscotti and cannoli. Tiramisu is my personal favorite; what's yours? What do you think differentiates Italian and American desserts?
My favorite Italian dessert is probably the
Pastiera from Naples
. It's a crust filled with a custard made with eggs, ricotta cheese, and candied fruit. It's traditionally eaten around Easter time, and my grandma used to make it for me every year.
I think that American desserts are in general too sweet and too greasy, so they are also much heavier than Italian ones. I'm not saying that I don't like them, or that I say "no, thanks" in front of a warm triple chocolate brownie with ice-cream, whipped cream and berry sauce, but there is a special place in my heart for the Italian desserts of my childhood.
And now … onto the recipe!
Recipe for Zucchini "Pasta" with Sausage Sauce
Lorenzo's app came in handy when I attempted to make my first zucchini "pasta" recipe. After going (mostly) gluten-free for a year, I have struggled to find a way to satisfy my cravings for authentic Italian food, especially carbalicious things like pizza and pasta! Socca pizza has been a hit in my household, but we haven't gotten used to brown rice pasta yet, so I've pretty much abstained from pasta for over a year. While I have never really loved wheat pasta, I love the flavorful sauces often made from scratch to go along with them. I've been eager to try out some of Lorenzo's authentic Italian recipes for a while, but couldn't figure out what to use in place of the grain-based pasta. So, when I came across this post from Loving Our Guts on using a spiralizer to make "spaghetti noodles" out of raw zucchini, I got really excited and bought a Groupon deal for the spiralizer.
For a one-time expense of $about 35, I can spiralize vegetables uniformly to my heart's desire! Using a spiralizer (picture below) is actually very easy …
How to Use a Spiralizer to Make "Al Dente" Zucchini Spaghetti
Pick the blade attachment you wish to use. With the World Cuisine Tri-Blade Spiralizer, you get three blades: the 1/8-inch spacing and the 1/4-inch spacing are used to make spirals, and the straight blade is for making ribbon cuts. To get a spaghetti-sized cut, pop in the plastic attachment with the 1/8-inch spacing on the top.
Slice off the ends of the zucchini and peel it (or whatever vegetable you'd like to spiralize) and secure it between the blade and the prongs.
Turn the plastic wheel while pushing the base toward the blade. Let the spiraled zucchini fall into a bowl or platter on the other end.
To make "al dente" zucchini spaghetti, you'll only need to steam the spirals over a pot of hot, steaming water for about 10 minutes. If you leave it for a few extra minutes, you'll lose the crunch. It's important to keep in mind that the hot pasta sauce will soften the zucchini even further, so it's better to err on the side of raw rather than overly cooked.
I was going to try making a traditional pesto, but didn't have organic fresh basil on hand, so I opted for Lorenzo's recipe for "Pipe with Sausage Sauce", which is under Meat Recipes on the app, Pasta4U. Instead of the pipe pasta that the recipe asks for, I used spiralized zucchini "spaghetti". Also, since I didn't have ground sausage, I used Applegate's 100% grass-fed and grass-finished organic beef hot dogs, sliced into bite-sized pieces. Other than that, I pretty much stuck to the recipe. It was absolutely delicious! I am sharing this recipe from Lorenzo's app as a sneak peek of what's in there — if you like what you see, feel free to download the app for just $0.99 from iTunes!
Zucchini Spiralized "Pasta" with Sausage Sauce
Prep Time: 10 minutes
Cook Time: 40 minutes
Keywords: steam saute entree gluten-free low-carb nut-free soy-free sugar-free zucchini sausage cheese Italian spring summer fall
Ingredients (Serves 4-5)
5 medium-sized raw zucchinis, peeled, spiralized and lightly steamed and patted dry (see instructions for using a spiralizer in the post)
1 onion, chopped
1.5 pounds ripe plum tomatoes
2-3 grass-fed and grass-finished beef sausages (you can use other meat sausages if you wish)
1/2 cup organic red cooking wine
4 tablespoons extra virgin olive oil (I used 2 tablespoons grass-fed ghee instead)
bunch of fresh parsley
Pecorino cheese (hard sheep's milk cheese), shredded (you can use Parmesan instead if you wish)
freshly ground black pepper, to taste
unrefined salt, to taste
Instructions
(1) Saute the onion: Finely chop the onion and add to a large pan with 4 tablespoons of olive oil (or 2 tablespoons of ghee), turning the heat to medium.
(2) Add the chopped sausage: Remove the skin of the sausages and cut them into bite-sized pieces (I didn't remove the skin). When the onion turns into a golden color, add the sausage.
(3) Add the wine: When the sausage becomes brown on all sides, add 1/2 cup of wine and simmer it down till it's absorbed into the onions and sausage. (The sausage gets a brown-red color thanks to the wine; this is the secret of this dish.)
(4) Add the tomatoes: While the wine dries, cut the tomatoes. Add the tomato in the pan with some salt and black pepper. Stir for one minute. Cook on low, uncovered) for 15 minutes. Stir often.
(5) Prepare the zucchini "pasta": Meanwhile, prepare the zucchini "pasta" using the spiralizer, as explained in the step-by-step instructions above. Steam lightly for a few minutes till an 'al dente' texture is reached. Drain and thoroughly pat dry to remove any excess moisture.
(6) Combine the sauce with the pasta: When the zucchini "pasta" is ready, add the sausage sauce, a cup of finely chopped parsley, and saute for 1-2 minutes for the flavors to absorb well, but be quick so the zucchini stays firm enough.
(7) Add the cheese and black pepper: Grate the Pecorino cheese atop the completed dish. If you don't have Pecorino, you can use Parmesan. Serve warm with black pepper and a good amount of shredded cheese on top.
Of course, if you're not bothered by eating gluten or aren't trying to maintain your weight, you can easily follow the original recipe that uses regular pasta. I personally liked the taste of the zucchini "spaghetti" in this particular recipe; so I think I'll keep using my spiralizer to achieve the same flavor next time I make this dish. For more authentic Italian pasta recipes, check out Lorenzo's app, Pasta4U!
About the Cook 
Lorenzo Coviello was born in Rome, Italy, and grew up in a small city called Vicenza, which is very close to Venice, Italy. He studied engineering and he is now pursuing a Ph.D. at the University of California in San Diego.
L
orenzo has always been passionate about authentic Italian cuisine, and after moving to the U.S., he started turning this love into practice, mixing tradition and creativity. Taking advantage of his technical background, he developed an app for the iPhone called
Pasta4U!
, that teaches how to recreate his recipes, through an easy-to-follow step-by-step slide show. Follow Pasta4U on
Facebook
and
Twitter
for updates!
To the left is a picture of Lorenzo with his cat, Bimino!